Visual Arts Auditions
Program Description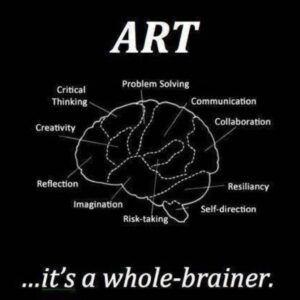 Supporting each other, collaborating, sharing ideas, critiquing, and developing personal style are all part of the growth process to become a creative adult.
Our students work collaboratively and independently to develop line, shape, color and movement in their foundational classes. In Graphic Arts classes, students develop work by hand and by use of digital equipment, making the most of available materials and software Digital design, experimentation, and learning to use professional video and photo editing software are features of the Rush Media Lab.
Junior and Senior students can participate in Advance Placement Art Courses, such as AP Studio Art – Drawing and AP Studio Art – 2 Dimensional Design.
In all classes, students focus on cultivating skills in the thoughtful development and planning that is necessary for success in Art.
To Audition
To audition for The Arts Academy at Benjamin Rush, you must FIRST complete the School Selection Process for the School District of Philadelphia. For more detailed information about High School Selection click HERE. The School Selection Process closes on October 27, 2023 at 11:59pm.
PLEASE NOTE: Applicants may only audition for ONE art area. Please only select your one intended art area on the School District of Philadelphia application to expedite the scheduling of your audition. Applying to multiple art areas will delay the scheduling of your audition.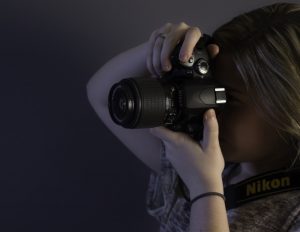 Visual Art Audition Requirements
Auditions for the Visual Arts Program will last approximately 30 minutes and include a live still life drawing session and a brief one-on-one interview and portfolio review with visual arts instructors.
PORTFOLIO
Applicants will submit a portfolio of 6-8 pieces of artwork they have created in and out of school that reflects their training, experience, and special interests. Small three- dimensional objects, photographs, and graphic design are acceptable for inclusion. All work should be original. Drawings & paintings should be created from direct observation rather than copied from photos, comic books, or other sources. You MUST include a self-portrait in ANY medium.
MEDIA
Work submitted may include a variety of media, such as pencil, crayon, oil pastel, charcoal, tempera, water- color, mixed media, sculpture, ceramics, wood fiber. Photographs from film or digital media are also accepted. Photographs and graphic design samples should be printed and included in the portfolio book. Works on video, such as short narrative and documentary films may be submitted digitally.