Athletics
WELCOME to the ATHLETICS page(s) of the Rush Arts website.
Use the links in the right menu to navigate the different athletics pages
FALL SPORTS GOING ON NOW BUT WINTER SPORTS CAN BE SIGNED UP FOR TOO!!!!  SCROLL DOWN
Bowling needs 5 boys and 5 girls with a maximum of 7 each.
Basketball needs 12 players each
There may be tryouts depending on numbers of sign-ups.
Vision:
Athletics are to be promoted as a tool to enhance a student's wellness through sports (physical health, intellectual health, social health, emotional health and spiritual health as in morals/values.) The role of a coach is that of a teacher first; instructing in all aspects of development and competition including but not limited to technical skill, tactical skill, fitness, and character as it relates to sports. By the
coach teaching and developing the sport-skills of the player as an individual and the team as a whole, it is the hope of our department that students who are selected for teams gain a life-long appreciation for the sport and can apply key fundamentals concerning effort, achievement, sportsmanship, character, determination, and at times failure, to all aspects of life thus, overcoming adversity and clinging to
successes earned.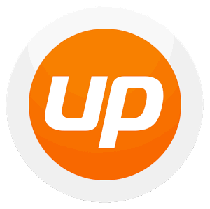 UPACTIVE IS THE OFFICIAL SPORTS COMMUNICATION APP.  Click "Up" logo to reach web page.
With the app, you may see the entire game/practice schedule for your team as well as message other players and/or parents.  It is required to be used and may be accessed from a classroom chromebook if students do not have cell phones.  Parents/Guardians will also be added to the app once final rosters are completed.
If you need to sign up for it, email the school athletic director at tcorabi@philasd.org

           Arbiter Live is a quick view of all of our teams at Rush Arts* .  There, you can see the game schedules of each of our teams
* please note that it lists teams and levels of teams (such as JV Softball) we do not have as well
Once full integrated with the district, team rosters and game results will also appear there
HIRING OF COACHES:
ALL head coaches at the Arts Academy at Benjamin Rush are School District of Philadelphia Teachers OR otherwise School District of Philadelphia Employees.  Coaches are hired based on the terms agreed upon by the School District of Philadelphia, Office of Athletics, & Philadelphia Federation of Teachers in the Collective Bargaining Agreement (CBA) and "Bridge" document/addendum to the CBA.
EACH coach must complete online course work through the National Federation of High Schools (NFHS) and take a School District sport-specific rating exam that includes a written test of core knowledge and a practical test/interview by a highly qualified panel of coaches in that sport. Coaches who maintain a satisfactory rating (as detailed in the CBA and Bridge) will maintain their position annually.   Rating is not solely affected by wins/losses.
Vacancies will be posted on the School District of Philadelphia Office Of Athletics and Human Resources appropriate pages.  If 2 equally qualified, rated people apply for a vacancy, the Athletic Director and/or Principal will select a candidate based on an interview process.
Assistant coaches at RUSH ARTS are ONLY on a volunteer basis and are selected by the head coaches, and must also take all of the required online course work that head coaches are required to take.  In addition, if a volunteer is NOT a School District of Philadelphia Employee, they MUST obtain the appropriate child safety clearances prior to supervising the students.