Athletics
WELCOME to the ATHLETICS page(s) of the Rush Arts website.
Use the links in the right menu to navigate the different athletics pages
SPRING SPORTS GOING ON NOW!!!!  FALL SPORTS SIGN UPS BELOW
GIRLS jv FIELD HOCKEY (NEW)                    BOYS jv SOCCER
Vision:
Athletics are to be promoted as a tool to enhance a student's wellness through sports (physical health, intellectual health, social health, emotional health and spiritual health as in morals/values.) The role of a coach is that of a teacher first; instructing in all aspects of development and competition including but not limited to technical skill, tactical skill, fitness, and character as it relates to sports. By the
coach teaching and developing the sport-skills of the player as an individual and the team as a whole, it is the hope of our department that students who are selected for teams gain a life-long appreciation for the sport and can apply key fundamentals concerning effort, achievement, sportsmanship, character, determination, and at times failure, to all aspects of life thus, overcoming adversity and clinging to
successes earned.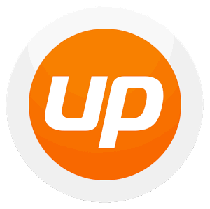 UPACTIVE IS THE OFFICIAL SPORTS
COMMUNICATION APP.  Click "Up" logo to reach web page.
If you need to sign up for it, email the school athletic director at tcorabi@philasd